October 9th, Book Club: The Grace in Aging, 4:30 to 6pm in the Dharma Gate Library
The first meeting on The Grace in Aging: Awaken As You Grow Older was held on July 17th with several folks participating and some deep sharing about our feelings as we move through the 6th and 7th decades of our lives. On October 9th, we will be discussing the Chapters on "Forgiveness" and "Humility", pages 151-186 and Jack Baker will facilitate.
Join us for a day of reflection upon what it means to do everything with a mind that lets go.  Together we will stop and look deeply at the practice of letting go as a way to experience deep happiness and peace. Our teacher Thich Nhat Hanh suggests, "Letting go gives us freedom, and freedom is the only condition for happiness. If, in our heart, we still cling to anything — anger, anxiety, or possessions – we cannot be free." Register today, space is limited.
Beginning September 25th the practice committee is honored to host Serena Maurer and Jabali Stewart as guest speakers for our series on engaged Buddhism and Social Justice within our practice, based on the 5 Mindfulness Trainings of Thich Nhat Hanh. Beginning on Monday,… Read more ›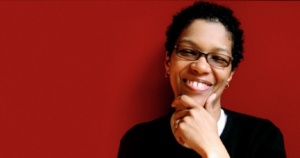 MCPS, 8 Limbs Yoga and Rainier Beach Yoga are honored to co-host: A WEEKEND OF RADICAL DHARMA with Rev. angel Kyodo williams, December 15-17, 2017 MCPS is honored to be one of the hosting organizations for internationally acclaimed Buddhist teacher Reverend angel Kyodo williams… Read more ›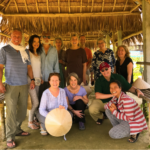 March-April 2018: Viet Nam Retreats with Mike Melancon
Dear Friends and Sangha Sisters and Brothers, The Loving Work Foundation is pleased to announce our SPRING 2018 'JOYFULLY TOGETHER IN VIỆT NAM' RETREAT SCHEDULE.  In the Tradition of Zen Master Thich Nhat Hanh March 10 – March 25, 2018: Loving Work… Read more ›
Save the Date, April 9-15, 2018 For the last three years, MCPS has held a rich tradition of holding an Annual Retreat at Camp Indianola on Bainbridge Island. We will continue the tradition in 2018. Read more ›
Upcoming Board and Practice Committee Schedule:
Practice Committee Meetings; All are welcome
Tuesday October 10th, 6:30-8:30pm: Please note time change to make it more accessible.
November 4th, 9am-12pm, lunch 12-1pm: Practice Committee will have a 1/2 day organizational meeting called: How we're running this place – Keeping the Dharma Wheel Turning
It is our intention to have at least one person from each constituent group at the meetings to report on the latest activities, future plans, concerns. Reports from the groups are helpful if there is not a representative. All MCPS members are invited to attend and contribute. To send an email with your MCPS Practice Committee Suggestions,
click here.
Board Meetings; All are welcome
Monday, October 23                   Monday, December 4                    Monday, January 15
ANNUAL GENERAL MEETING, Monday, February 12th (During regular Monday practice time)
Optional sitting begins in the Zendo at
3:45pm
for those who can make it. All MCPS members are welcome to attend Board meetings. If you have something you would like to bring forward to the Board, please let Robbie know two weeks before the meeting when the agenda is being set.
This page is updated at the end of each month.