Guided Breath-Based Meditation, Tuesday, Dec 5th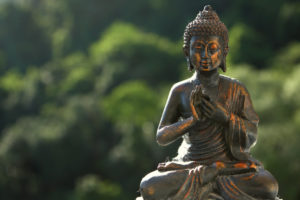 What: New to meditation? Want support with your current practice? Come join us in guided sitting and walking meditation. You can sit in a chair, sit on a cushion or lie down during our practice time. Breath-based series on the Sutra on the Full Awareness of Breathing: Anapanasati Sutra
When: Tuesday evenings from 7-8pm on 10/31, 11/07, 11/14, 11/21, 11/28, and 12/5  Where: Dharma Gate  Cost: Dana/Donation Based.  For more information, contact Genevieve at mcpssuggestions@gmail.com
Buddha's Enlightenment, Monday, Dec. 11th:
Each year around this time, we honor the Buddha's awakening through telling the story, the lighting of candles, and inviting bells. The light in the zendo grows as each participant carries a candle to the altar for lighting, returning to their cushion with their candle lit. The bells reflect coming to the light and awakening by building to a crescendo as more people light candles. The ceremony allows us to touch the understanding that the Buddha was a human being, and if he had the capacity to awaken, so do we.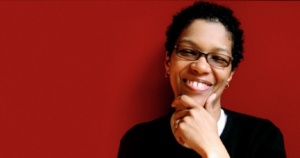 MCPS, 8 Limbs Yoga and Rainier Beach Yoga are honored to co-host: A WEEKEND OF RADICAL DHARMA with Rev. angel Kyodo williams, December 15-17, 2017 MCPS is honored to be one of the hosting organizations for internationally acclaimed Buddhist teacher Reverend angel Kyodo williams… Read more ›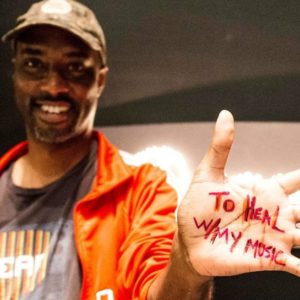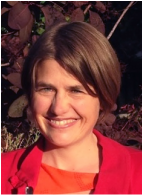 The practice committee is honored to welcome back MCPS member Serena Maurer and her colleague Jabali Stewart as guest facilitators in Part 3 of our series on engaged Buddhism and Social Justice within our practice, based on the 5 Mindfulness Trainings of Thich Nhat Hanh. Read more ›
Solstice Celebration: Friday, Dec. 22, Turning Darkness into Light, Together with Three Treasures Sangha
Friday morning, Dec 22, 6:15 to 7:30am, join MCPS and TTS members for this wonderful annual celebration of the turning of the seasons. We start in the dark and gradually light candles as we read poems, share songs and stories with a theme of darkness being transformed into light.  We share a breakfast meal together, laughter and sing Buddhist songs to well known Christmas tunes.
Zoom with Brother Bieu Hien from Plum Village, Sunday, January 7th
Our conversation will continue, on January 7th at 11am, with Brother Bieu Hien, a Washington Native and practicing monk. Join us to learn about life and practice at Plum Village monastery and share what is present in your practice. To join the call, download the Zoom app to your phone or PC and RSVP by email to: mcpssuggestions@gmail.com
March-April 2018: Viet Nam Retreats with Mike Melancon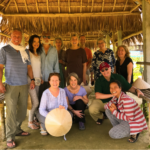 Dear Friends and Sangha Sisters and Brothers, The Loving Work Foundation is pleased to announce our SPRING 2018 'JOYFULLY TOGETHER IN VIỆT NAM' RETREAT SCHEDULE.  In the Tradition of Zen Master Thich Nhat Hanh March 10 – March 25, 2018: Loving Work
… 
Read more ›
We will be continuing our tradition at beautiful Camp Indianola in 2018, led by Larry Ward and Peggy Rowe-Ward, nationally renowned Dharma Teachers in the tradition of Thich Nhat Hanh, who now reside on Vashon Island. We anticipate a full retreat, and MCPS members will have an opportunity for early registration to ensure your spot. Mark your calendars, and we will keep you updated with theme and registration as the retreat evolves.
Practice Committee Meetings; All are welcome
December 12, 6:30pm:
All MCPS members are invited to attend and contribute. To send an email with your MCPS Practice Committee Suggestions,
click here.
Board Meetings; All are welcome
Monday, January 29
ANNUAL GENERAL MEETING, Monday, February 12th (During regular Monday practice time)
Optional sitting begins in the Zendo at
3:45pm
for those who can make it. All MCPS members are welcome to attend Board meetings. If you have something you would like to bring forward to the Board, please let Robbie know two weeks before the meeting when the agenda is being set.
This page is updated at the end of each month.