Recent events:
Beginning Anew, New Years Day practice, Monday, January 1st, 2018, 6:30-8:30pm
Join us for two periods of sitting and walking meditation, sutra service, and readings from Plum Village to bring in the New Year.
Guided Breath-Based Meditation, Tuesdays
What: New to meditation? Want support with your current practice? Come join us in guided sitting and walking meditation. You can sit in a chair, sit on a cushion or lie down during our practice time. Breath-based series on the Sutra on the Full Awareness of Breathing: Anapanasati Sutra
When: Tuesday evenings from 7-8pm on 10/31, 11/07, 11/14, 11/21, 11/28, and 12/5  Where: Dharma Gate  Cost: Dana/Donation Based.  For more information, contact Genevieve at mcpssuggestions@gmail.com
Buddha's Enlightenment, Monday, Dec. 11th:
Each year around this time, we honor the Buddha's awakening through telling the story, the lighting of candles, and inviting bells. The light in the zendo grows as each participant carries a candle to the altar for lighting, returning to their cushion with their candle lit. The bells reflect coming to the light and awakening by building to a crescendo as more people light candles. The ceremony allows us to touch the understanding that the Buddha was a human being, and if he had the capacity to awaken, so do we.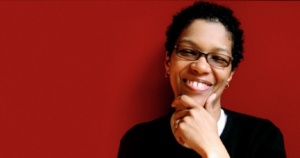 MCPS, 8 Limbs Yoga and Rainier Beach Yoga are honored to co-host: A WEEKEND OF RADICAL DHARMA with Rev. angel Kyodo williams, December 15-17, 2017 MCPS is honored to be one of the hosting organizations for internationally acclaimed Buddhist teacher Reverend angel Kyodo williams… Read more ›
Solstice Celebration: Friday, Dec. 22, Turning Darkness into Light, Together with Three Treasures Sangha
Friday morning, Dec 22, 6:15 to 7:30am, join MCPS and TTS members for this wonderful annual celebration of the turning of the seasons. We start in the dark and gradually light candles as we read poems, share songs and stories with a theme of darkness being transformed into light.  We share a breakfast meal together, laughter and sing Buddhist songs to well known Christmas tunes.
This page is updated at the end of each month.