Shining A Light Ceremony for John Malcomson, Monday, June 12th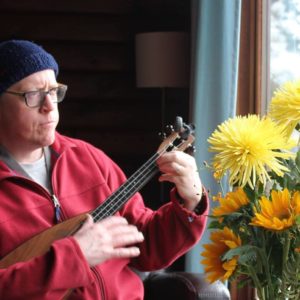 As Membership Coordinator, a member of the Practice Committee, a sutra leader and in other roles John loves serving the community as an aspirant to the Order of Interbeing.
Please join us for a Shining Light Ceremony for John Malcomson, Monday, June 12th 6:30-8:30 pm. This Ceremony waters John's many good seeds and honors his aspiration to become an ordained member of the Order of Interbeing. It also offers the Sangha a chance to learn about and practice this important part of our Plum Village tradition. This ceremony will be led by OI and MCPS Member Jon Prescott and will take place after our regular sitting and walking practice. Thank you for holding this ceremony, our sangha, and John in your heart for this occasion.
John's teacher, Jerry Braza, requested Shining the Light as preparation for John's ordination into the Order of Interbeing (OI) in September at Deer Park Monastery.  Please come prepared to share a quality or skill you appreciate in John and/or a suggestion for something he could deepen in his practice.  You may want to write down your sharings ahead of time for your own reflection and to give to John to keep after the ceremony.  Please consider attending even if you do not have something to share.
More info from the book Joyfully Together about the Shining Light Ceremony can be found here: http://tinyurl.com/kbk2mrp