The practice committee is honored to welcome MCPS member Serena Maurer and her colleague Jabali Stewart as guest facilitators for our series on Engaged Buddhism and Social Justice within our practice, based on the 5 Mindfulness Trainings of Thich Nhat Hanh.
Beginning on Monday, September 25, this will be a 6 month series taught on the last Monday of each month, through February, 2018.
Monday, September 25th, Establishing our agreements and form together
Monday, October 30th, First Mindfulness Training: Reverence for Life
Monday, November 27th, Second Mindfulness Training: True Happiness
*Monday, December 18th (3rd Monday ), Third Mindfulness Training: True Love
Monday, January 29th, 2018: Fourth Mindfulness Training: Loving Speech and Deep Listening
Monday, February 26th, 2018: Fifth Mindfulness Training: Nourishment and Healing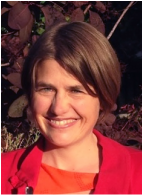 Serena Maurer is a current MCPS member who is active in the practice committee and family sangha, who also facilitates mindfulness- and compassion- based social justice work with individuals and organizations. Her inside-out approach to social change draws on her experience doing direct service work in non-profit social justice organizations and a PhD in Gender, Women and Sexuality Studies with a focus on race, gender and immigration, as well as twelve years teaching university courses on inequity and change and fourteen years studying, practicing and teaching mindfulness and compassion.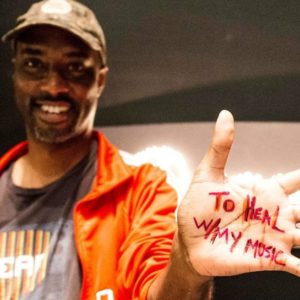 Dr. Jabali Stewart holds a BA in Religious Studies from The Ohio State University, and a PhD in Ethnomusicology from the University of Washington. Jabali is active in community development programming, and has worked with organizations like Movimiento Afro-Latino Seattle, The Pocock Foundation, The Center for Ethical Leadership, The Rainier Beach Restorative Justice Project, Childhaven, The Union Cultural Center, and The Delridge Neighborhood Development Association. He is a trained peacemaking circle keeper, and is also trained in other art of hosting technologies.
In their words:
"We are interested in working with the sangha to further deepen our collective understanding of how to engage our practice in a world marked by divisions and inequalities.We suggest beginning this work with an exploration of the Five Mindfulness Trainings from a perspective of engaged Buddhism.  This exploration would focus on how the sangha perceives reverence for life, true happiness, true love, loving speech and deep listening, nourishment and healing manifesting in our daily lives and in the greater world we touch.We suggest this work happen over the course of 5 Monday practice sessions, with each of these sessions devoted to one of the 5 Mindfulness Trainings.We would also like to offer two daylong programs to allow us more space to deepen the sangha's felt understanding of what engaged Buddhism means in the context of our tradition, our communities, our experiences and histories, and local and global inequalities.  In these programs, we propose interweaving mindfulness, compassion and circle practices to facilitate an embodied exploration of these themes that centers relationship and connection. Part of the focus of these two programs would be to consider how our peer-led sangha is one of the arenas in which we can engage our tradition to work towards a more mindful and less unequal world."
Please provide any feedback or questions you may have for this practice to the Practice Committee at mcpssuggestions@gmail.com.