PLEASE JOIN US FOR OUR ANNUAL DHARMA GATE GARDEN AND FACILITY WORK RETREAT.
SATURDAY AND SUNDAY MARCH 10 AND 11
THE SUN IS OUT, THE SOIL IS WARMING AND WE COME TOGETHER FROM BOTH DHARMA GATE SANGHAS TO MEDITATE TOGETHER, CULTIVATE OUR SOIL, REPAIR AND CLEAN OUR FACILITY, SHARE SOME FOOD AND TALK.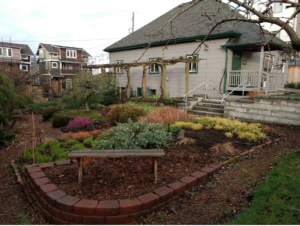 8:30 – 9:30  Meditation.
9:30 -10:00  Orientation to jobs and stretching, change clothes.
10:00 – 12:00  Work  (Silence).
12:00 – 1:00  Lunch and rest.  (Quiet talking allowed)  Lunch will be provided both Saturday and Sunday.
1:00 – 4:00  Work  (Quiet talking optional).
4:00 – 5:00  Deep relaxation and meditation.  (This period is open to the needs of the participants.)
COME FOR BOTH DAYS OR JUST THE PARTS OF THE RETREAT THAT YOUR SCHEDULE ALLOWS.  BRING TOOLS AND GLOVES. REMEMBER THAT DAYLIGHT TIME BEGINS ON SUNDAY.  
If you have a project you think needs doing, please let us know ahead of time:  Kay Peters 322-8759, kayandlarry@gmail.com